Diathermy is a non-invasive treatment technique that consists of the transfer of high-frequency current into the body, causing the displacement of charges in the tissues and the friction of these generates an internal heating of the tissue, being able to act on circulation, muscles, ligaments, joints and nerves.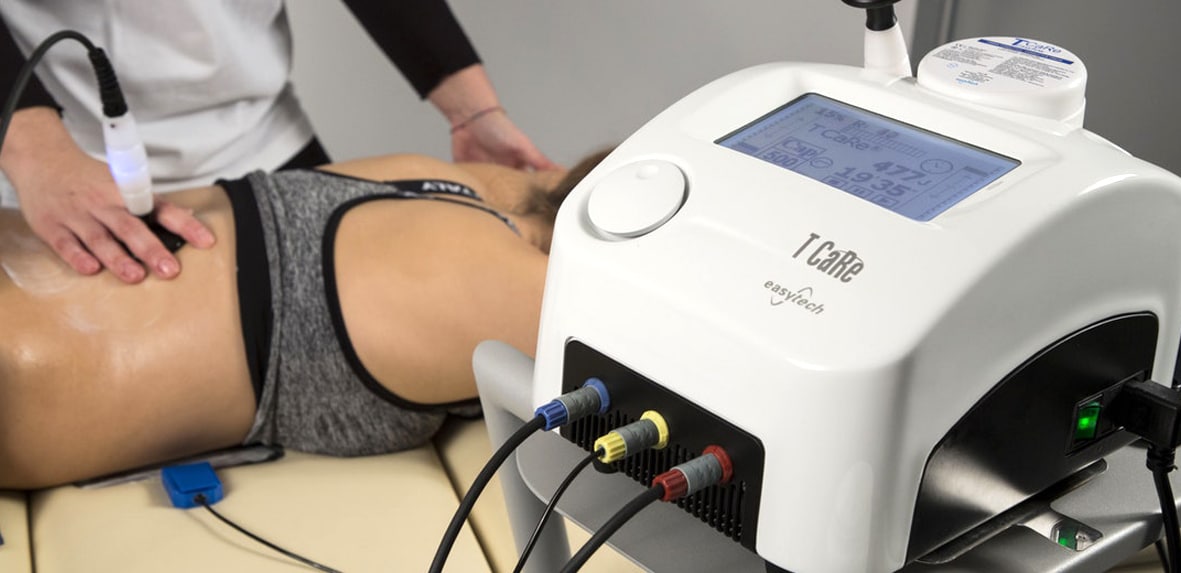 La diatermia utiliza la conversión como método de transferencia del calor. Es uno de los tratamientos que se utilizan desde la fisioterapia.
Existen dos modalidades de diatermia: capacitiva o resistiva:
– La diatermia capacitiva se utiliza para calentar los tejidos más superficiales. En la actualidad este tipo de diatermia se ha popularizado como tecarterapia o hipertermia por contacto
Por otro lado, está la diatermia resistiva  trata los tejidos más profundos desde el interior.
Además, tiene muchas posibilidades de aplicación que dependerá de los parámetros que utilicemos cuando la apliquemos. Las ondas producidas tienen diversos efectos fisiológicos:
– Elevación de la temperatura en la profundidad de los tejidos.
– Analgesia tanto por elevación del umbral del dolor debido a la mayor presencia de endorfinas como al bloqueo de la sensación por el aumento de la temperatura.
– Vasodilatación y por tanto aumento del flujo sanguíneo sobre el territorio tratado.
– Efecto relajante.
– Efecto antiinflamatorio tanto por el aumento del drenaje como por el efecto trófico.